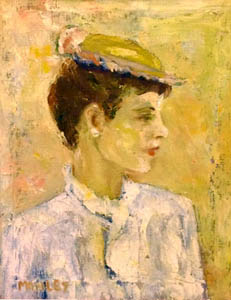 My Muses
a portrait by my Grandmother circa 1940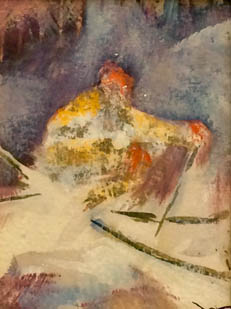 a painting by my father
American b. 1960
Bix is a contemporary impressionist painter who focuses on the portrait,
the figure and its relationship to its environment.
Bix focused on his art at The Hotchkiss School and Middlebury College.
Although he opted for a career in finance, he always found time to feed his
passion which is painting. He has studied privately and academically in the
United States and abroad. He has received instruction and guidance from
likes of Everette Raymond Kinstler, Peter Van Dyck, Peter Paone, Ellen
Cooper, Gene Costanza and Charles Miano.
His work can be found in many personal and corporate collections throughout
the United States. He was awarded 1st Place in Art Uptown Gallery's "Dog
Days of Summer" juried art show in Sarasota Florida.
He is a member of The Portrait Society of America and served as a Board of
Director for Main Line Art Center in Haverford PA.